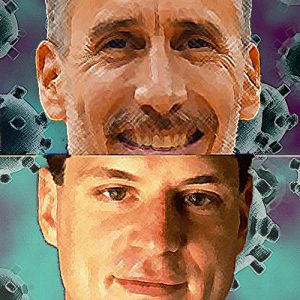 All the leagues are trying to figure out how to get going again.
It's the latest No Filter Sports Podcast with Eli Zaret, Denny McLain, and Bob Page!
The Boys bring you TWO guests starting with longtime Pistons medical man Arnie Kander on COVID-19 and the NBA.
Then it's Detroit's own Craig Wolanin on coronavirus in the NHL AND his long career playing with/against some of the best ever!
Eli and Denny remain in self-quarantine. Others have had enough! Out and about now, demanding, "Why can't we play GOLF?!" 
College sports may be changing forever. Bob explains and tells of a bizarre suggestion by one of basketball's top coaches.
Catch Episode 1 of ESPN's "The Last Dance?" One thing the boys DO agree on: TEN episodes on the life of Michael Jordan?!
Everybody – but US – is filling space on TV/radio and the net with "best of" lists (yawn). We make this exception, though:
•DENNY is on CBS Sports' list of the four greatest Tigers pitchers who ever lived! What if they'd had WHIP when HE pitched?
The Astros took their beating in the sign stealing scandal. Now the Sawx are front and center facing the same charges.
The state of the Red Wings? Awful – but maybe NOT as awful as you'd think based upon a big survey of Wings fans.
Those stories, YOUR weekly mailbag and much more right here.