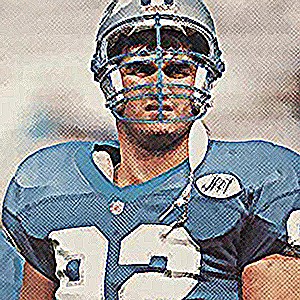 They lack a lot of things.
It's the latest No Filter Sports Podcast with Eli Zaret, Denny McLain and Bob Page!
What a comedian! What an entertainer! And ya say this guy MARC SPINDLER played a lotta FOOTBALL too?
Eli and Bob vow to stop discussing their differing positions on COVID-19. ELI quickly breaks it! Bob won't.
When will sports start again? Bob THINKS he has an idea based upon a feature in the Detroit News.
He claims you'll likely never see Tom Brady play for Tampa — or anybody else — ever again!
Tom Dempsey has died of COVID. What older Lions fan will EVER forget where he/she was for "The Field Goal?!"
E-sports continue to thrive in the sports-less world and tempers are hot! NASCAR drivers "rage-quitting" over video games?
Seen the new HBO doc on cheating in college basketball? ELI's all over it. Bob: BFD.
Here comes the P.C. Posse ridin' in over them yonder hills! Mike Leach now in trouble for sharing an UN-P.C. meme.
Earth to Denny! Come in! Earth to Denny! We somehow LOSE MLB's last 30-game winner in the middle of the show!
What could be worse than THAT? Well, how about a show where YOUR mailbag is unceremoniously DUMPED?!
We'll explain what happened (no tears from Eli!) and have MUCH more for you right here.