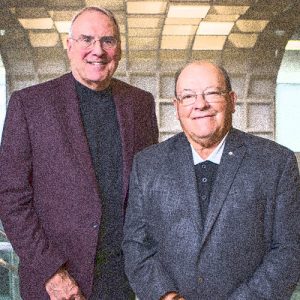 We have so many questions.
It's the latest No Filter Sports Podcast with Eli Zaret, Denny McLain and Bob Page!
One of the GREAT goalies ever, Ken Dryden, joins us to discuss his new book on Scotty Bowman and more!
It's Opening Day in MLB — NOT! No baseball, no toilet paper and Bob says no cereal either!
IF we have baseball again, could it go into late DECEMBER? Would they REALLY play 7-inning doubleheaders?
As usual, it's Bob vs Eli & Denny on Coronavirus as millions of Americans now face economic DISASTER!
Mets star pitcher Noah Syndergaard needs Tommy John surgery. But NOW? Is this "essential" surgery?
Quick, what do Dick Egan and Rod Allen have in common? Denny: Dick WHO?
Thank goodness for all the Brady/Belichick news to keep us entertained! Tom joins an ex-FLs star.
And now another legendary Patriot is ALSO out, proving again that Bill Belichick doesn't care WHO you are!
A listener is claiming WHAT about Eli? That story's among those in YOUR weekly mailbag.
And it's all coming up right here!