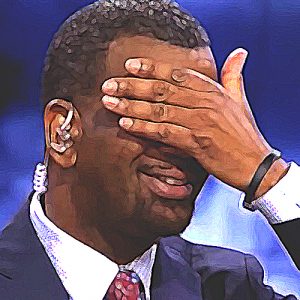 Rob! Don't Do that!
It's the latest No Filter Sports Podcast with Eli Zaret, Denny McLain and Bob Page!
He ain't shy! He IS opinionated, controversial, outspoken AND funny! He's media star ROB PARKER, our guest today.
For once, Bob just listens! After all, with SO many FL's moves we need to hear from guys who (strangely) still follow the team.
Denny's upset. He can't BELIEVE what's gone on with Brady and WHERE Tom's headed now.
Denny's happy. His beloved Bears are moving on from Mitch Trubisky, just part an an amazing QB shuffle in the NFL.
Eli's upset — with a few of Rick Pitino's comments after signing on to coach Iona (whatever THAT is).
Hey, we gotta fill the show up SOMEHOW with no sports! Eli and Denny hope you won't mind if they repeat a couple (great) stories.
RIP ex-Michigan boxing star Roger Mayweather, Floyd's uncle, at just 58. 18 YEARS as a pro fighter?! You can guess the rest.
What if the 1968 Hong Kong Flu had shut down sports as the Coronavirus has? NO 31 for Denny, NO Tigers World Series!
Eli has checked some of our show reviews online and the results are quite flattering (to ELI) and humorous.  
But poor Bob! Boo-hoo, some fans are picking on him! One in particular in YOUR mailbag too. BOB "picks" right back!
Those stories and much more right here.