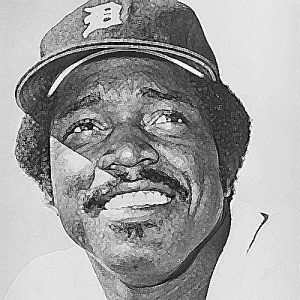 I'll believe it when I hear it…
It's the latest No Filter Sports Podcast with Eli Zaret, Denny McLain and Bob Page!
Whaddya know? He DID finally make it on the show! And YOU won't wanna miss the boys' chat with RON LeFLORE!.
Life without sports is BORING! Or is it? Eli, Denny and Bob haven't missed it much — so far.
As the Coronavirus pandemic (PANIC!) reaches new lows we highlight news from the sports world:
The NFL's CBA has been approved  — but do we really need even MORE football?!
Another day, another Tom Brady story. The latest claims Bill Belichick MAY be cutting off his nose to spite his face.
Rick Pitino is the new head coach WHERE?! IONA?! Bob explains what that is and WHY Pitino probably did this. 
Ex-Tiger Ruppert Jones and many others want to know what we'll be talking about with no sports going on.
Well, Rupe, when the going gets tough, the tough …! Eli and Denny have the, uh, latest from women's soccer and gymnastics.
As always, we hear from our listeners in YOUR mailbag segment. 
Oh, and what else was it that we wanted to mention? Hmmm … oh, yeah! Happy 70th birthday to Eli Zaret!
Those stories and much more right here.