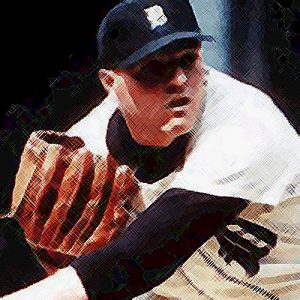 We welcome him as the professional comedian he is!
It's the latest No Filter Sports Podcast with Eli Zaret, Denny McLain and Bob Page!
You're a young MLB pitcher but you hurt your arm and suddenly have to retire! Oh, no! What now?
Denny's '68 Tigers teammate JON WARDEN became a comedian/banquet speaker and leaves us laughing in the aisles.
What a weird basketball season it's been for U-M and MSU. Now that it's March, guess which one is peaking at the right time?
To make matters worse for Michigan, the Zavier Simpson police report is out — and it's not pretty.
The Palace of Auburn Hills is coming down. Eli waxes sentimental, though DENNY didn't when Tiger Stadium was razed.
Bob rips the "Keystone Cops" of spring training and says it looks like Miggy has lost his reflexes.
Denny broke what all-time MLB record? How much does he remember about that? Well, it WAS a long time ago.
What in Sam Hill is ol' Garth doin' in a Bernie Sanders shirt up there in DEE-troit?! It jes ain't right!
Tony Romo makes his decision: NO to ESPN, YES to CBS — at $17 mill a year! Does that money for an announcer make sense?
Plus, Meeting Maria and more in YOUR mailbag segment. It's all right here.