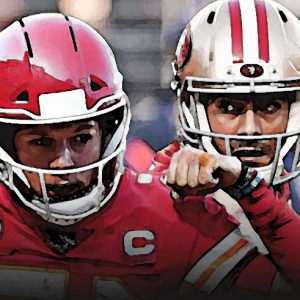 It's Just About A Pick'em.
It's the latest No Filter Sports Podcast with Eli Zaret, Denny McLain and Bob Page!
He was a teammate of some of the great players in NBA history! Detroiter Earl Cureton is with us today.
EVERYBODY is looking forward to THIS one! The Chiefs versus the Niners in the Super Bowl.
Eli tells us Netflix has a new doc out on the tragic life of Aaron Hernandez — and a wild story it is!
The Astros' pitch/sign-stealing scandal rages on. How do YOU and others feel about it? ESPN has an answer.
Hand the boys a napkin: They need to wipe the EGG of their faces about Sparky and some of his ex-players.
Wither the maybe-NOT-so-pathetic Pistons? Bob says things might be looking up — and SIGN Drummond. Eli: NO!
Why haven't the WINGS signed Gerard Gallant yet as the disaster rolls on unmitigated?
Eli recaps the UFC McGregor/Cowboy bout. DENNY for "Sports Person of the Year"? Someone in the mailbag thinks so!
And Detroit pro teams are bad. Uh, HOW bad ARE they? Those stories and much more right here!