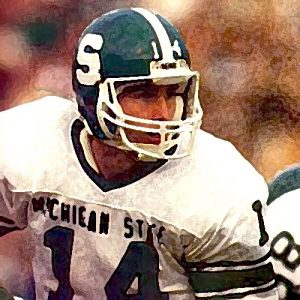 One of the great athletes that played for George Perles
Welcome to No Filter Sports Podcast with Eli Zaret, Denny McLain and Bob Page!
MSU coach, A.D. and Trustee George Perles has passed away. One of his finest players, Todd Krumm, joins us to reminisce.
MORE trouble for John Beilein, now from a Cavs team meeting! Bob: WHY did John leave U-M?! Cut bait on a BAD hire!
Eli, meanwhile, is not too thrilled with Carolina coach Roy Williams — who is NOT too thrilled with his roster.
Is he gonna stay or go?! Time for the Pathetic Pistons to DO something about Andre Drummond. 
And that's only one of their many problems: Blake Griffin's latest injury may end his career. Eli to Tom Gores: Sell the team!
A respected baseball site says starting pitchers Casey Mize and Matt Manning are the Tigers' top prospects. So PITCH 'em!
We lay out the NFL playoff match-ups with times and weather forecasts AND lay out the latest coaching hires.
Is this what it's come to for one of the great franchises in sports: few in Michigan even CARE about the Wings anymore?!
That story on YOUR mailbag, PLUS Denny meets Dizzy, a shout-out to the Toledo police force and more right here!