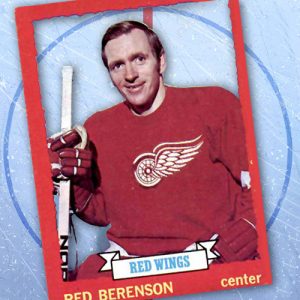 Life is good!
It's the latest No Filter Sports Podcast with Eli Zaret, Denny McLain, and Bob Page.
A somber note to start this show: Denny is not with us due to the death of his beloved wife Sharon.
Eli recounts in moving detail their long-time — and up-and-down — love story.
But the great Red Berenson IS with us on so MANY historic hockey moments he was part of, the Wings, U-M and MORE!
U-M and MSU basketball BOTH utterly HUMILIATED Tuesday night! But Bob says the two losses were VERY different.
Does Michigan football really want to (GULP) play ALABAMA in a bowl game?! Ohio State redux?
Could another new twist on MSU's Larry Nassar disaster leave MSU declaring BANKRUPTCY?! 
He said, HE said? Bob's interaction with powerful MSU Trustee Joel Ferguson has created some waves!
NFL coaches are on the hot seat — but not Matt Patricia? Eli has lowlights of the early years of many FL's coaches.
Babs SMEARED for mistreatment of ex-players like Johan Franzen, but wouldn't the Wings STILL be better off with him NOW?
PLUS, whither the Pistons? Rudy T once WOWED Eli but ATTACKED Bob(!), YOUR mailbag and much more right here!