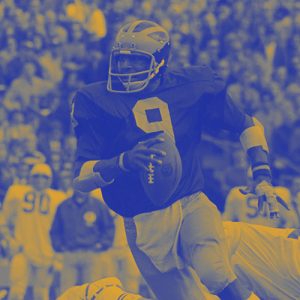 It's never gonna go away.
It's the latest No Filter Sports Podcast with Eli Zaret, Denny McLain, and Bob Page.
ANOTHER humiliating Ohio State beatdown of Michigan! Ex-star QB Dennis Franklin discusses that and MORE with us!
Denny has an, uh, interesting explanation for OSU's dominance. Eli and Bob strongly disagree!
Did Bob overreact in saying (yelling!) that what happened Saturday was a "disgrace?" Eli thinks so.
Yippee! Michigan State is now "bowl eligible" after fans deserted the sunken ship for Saturday's win.
But better things should be ahead for MSU basketball as a battle with Duke looms.
And what a job by U-M in winning a holiday tourney in the Bahamas! Now it's #1 Louisville — on the ROAD.
Denny rips the Tigers' coaching staff collective new ones on a subject he knows a LOT about!
Did the hockey world overreact to Calgary's firing of ex-Wings' assistant Bill Peters?
The FL's made fools of themselves again on Thanksgiving. Who is the QB now? Bob asks, "Why not Kaepernick?!"
PLUS, MNF starring IMUS and McLAIN (?!), YOUR mailbag, Eli and Denny wage WAR against studio invaders and more!