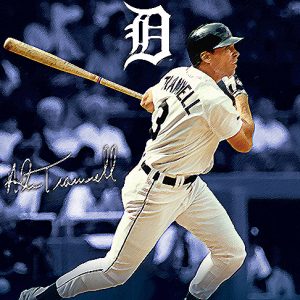 Father time is undefeated.
It's the latest No Filter Sports Podcast with Eli Zaret, Denny McLain, and Bob Page.
New HOF member Alan Trammell does a GREAT job with the boys! His life in baseball, the '84 Tigers, Magnum P.I.: It's all here, folks.
The latest HOF candidates and state of the HOF? A wild melee suddenly breaks out with Eli and Denny dumping on Bob — who dumps right back!
Computer umpiring in MLB was also part of that. Denny sticks to his guns — just as he surely would have about horseless carriages in 1906.
Is there ANYTHING interesting about the FL's vs da Bears? YES! For whom will Denny root Sunday? "We" or his own hometown team?
Michigan's off Saturday but the focus does NOT turn to Michigan State. Even Spartan fans may bail on MSU-Illinois. Alabama v LSU is at the same time!
Bob strolls over to Madison Square Garden two nights in a row and isn't happy with what he sees: MSU goes down and the Wings ARE down — horribly.
U-M basketball? ANOTHER near nightmare in Ann Arbor against those big meanies from Appalachian State! Juwan's got a lot to learn.
You'll hear about Denny's fascinating old side gig on our mailbag segment AND about an UNUSUAL biz plan he and Jim Northrup once concocted!
Eli answers Bob's bemused question: "What the HELL does a chicken sandwich have to do with SPORTS?!" 
Those stories and much more right here!