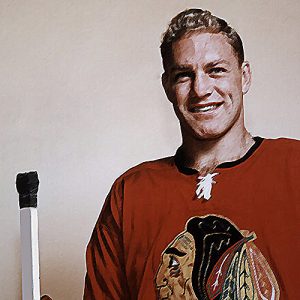 Something happened that those of us who saw it will never, ever forget.
It's the latest No Filter Sports Podcast with Eli Zaret, Denny McLain, and Bob Page.
The Golden Jet himself, Bobby Hull, joins the boys to discuss his amazing life in hockey, rivalries with Howe and other all-time greats and much MORE!
If it's Monday it must be time for "Bob Page's Lions Lament!" Bob sez, "Ya know, the FL's coulda won that game at Oakland and they SHOULDA … and they WOULDA …!"
Now that woeful Maryland's been disposed of, the FUN starts for Michigan: Michigan State and Ohio State are in clear view up the road.
NO fun for MSU these days, though. What ELSE can go wrong, you ask? Spartan fans already KNOW the answer.
So, from now on it's all about Michigan State BASKETBALL as the top-ranked team in America readies for #2 Kentucky!
Does Tom Izzo's 5-8 son Steven (1.5 points per game in high school) really deserve a spot on the Spartans' roster? Eli and Denny say "NO!".
Stephen Strasburg decides to opt out of his contract with a World Championship team — to make even HUGER bucks.
"What does a guy have to do to get fired around here?!" Will Red Wings' coach Jeff Blashill soon learn the painful answer?
The Pistons are holding their own — thanks to the great play of Andre Drummond. But what happens when he LEAVES after this season?
Those stories, RIP Al Bianchi, we feature YOU on our weekly mailbag and look ahead at our next show with Tiger great Alan Trammell — right here!