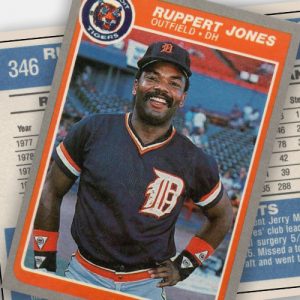 "I don't want to get out of my lane."
It's the latest No Filter Sports Podcast with Eli Zaret, Denny McLain and Bob Page.
A hero of the '84 World Series champs, Ruppert joins us to discuss that magical year, why he didn't come back, his personal struggles and more.
Oh, so you say the FL's were "robbed" by the officials at Green Bay? Eli's pissed too, Denny disagrees and, as usual, "The Bob Page Lions' Lament" sez … 
It's the NEW "biggest game of Jim Harbaugh's coaching career" Saturday night at Penn State. Is it really make-or-break time for him? 
We only know one thing about the MLB Playoffs: the Nats are going to the World Series. And who called that one? He's NOT too modest to say!
"Fired up?" Denny 's APOPLECTIC! He's almost frothing at the mouth about juiced (or DE-juiced) baseballs — as Eli sadistically presses his buttons.
Basketball's Jim Calhoun has done something so reprehensible Bob's shocked that he's not in jail already!
Are you getting your money's worth at an NBA game? A new study implies NOT and Eli confirms — while Denny just DOESN'T get it.
LeBron's controversy is the latest story to remind us that politics and sports, like it or not, are inextricably bound.
Those stories, Eli walked out of the arena and missed WHAT? Reggie Jackson ALMOST redeems himself with Denny plus much more!
And don't forget: Mike Lucci, named to the All-Time Lions team, will join us on Monday's show.