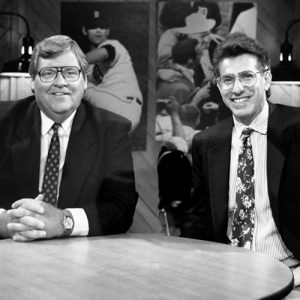 Did it take Denny more or less than 100 days to gain 100 pounds, and What happened to Eli in New York?
It's the latest No Filter Sports Podcast with Eli Zaret, Denny McLain and Bob Page.
Now that nearly EVERYONE in Detroit is excited the FL's are OBVIOUSLY going to the playoffs, Denny says WHAT?! 
Even more hostility than usual in the NFL: Rex vs Baker, Vontaze vs Goodell, AB vs EVERYBODY — but who WOULDN'T wanna choke OBJ?!
Denny claims he doesn't see all the raw talent Michigan has? Ask Chris Ash, FIRED Sunday as Rutgers coach after that 52-0 route.
Was MSU exposed in a too-narrow win over Indiana? Bob says so — and that this Saturday night in Columbus might be UGLY.
Great! The Toothless Tigers have quickly righted their sunken ship! They've hired a LOT more analytics people!
Among other issues, what on earth are they going to do about woeful Jordan Zimmermann? That's among LOTSA stuff in our mailbag.
The boys look towards the MLB playoffs now and aren't happy about the set-up.
And two questions YOU want answered: Why does Lolich hate Denny so much? And what happened in Eli's brief TV foray into NYC? 
All these stories — and much more for you — right here!