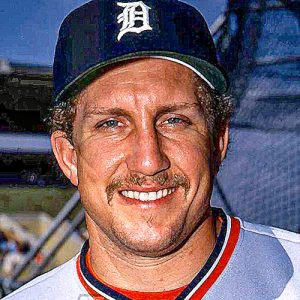 45 years, on and off, he has been with the Tigers.
It's the latest No Filter Sports Podcast with Eli Zaret, Denny McLain and Bob Page.
Ex-Tigers star Lance Parrish speaks out on his STILL-bitter exit from Detroit, the '84 Tigers, his relationship with Jack and SO much more!
This, on the heels of our Wayne Fontes interview which is already "smashing box office records" thanks to YOU!
The FL's' game is — WHAT? One of the three biggest games of the week in the NFL?!
President Carter had his black-sheep brother Billy. Looks like Shea Patterson's got one too as Michigan faces off with lowly Rutgers.
Is Indiana trying to play mind games with Michigan State's vaunted defense for homecoming in East Lansing?
The Toothless Tigers so richly deserve the #1 overall pick in next year's draft! Now will they blow it? And should they pick for need or best available?
Tom Izzo: "Haters gonna hate." And Bob hates the fact that some numbskulls are picking on Tom's son! Eli and Denny? They're undecided.
Those stories, the "bullying of Bryce," our weekly mailbag and much more coming up right here.