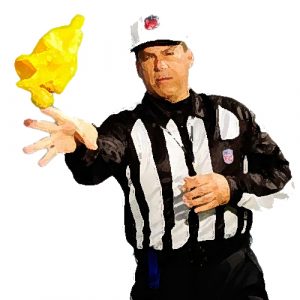 It's Gotten To The Point Where There's So Much Wrong With This League
It's the latest No Filter Sports Podcast with Eli Zaret, Denny McLain and Bob Page.
Top NFL stars droppin' like proverbial flies with no end in sight! Are YOU losing interest?
And how about ALL those penalties, horrible no-calls and other blown officials' decisions? Had enough yet?
The FL's DON'T choke — Michigan State DOES and makes it even worse with so much whining!
Eli says he now is hearing rumblings that Mark Dantonio may hang it up at the end of the season. 
Michigan was off Saturday but EASTERN Michigan was ON! What a win for coach Chris Creighton at Illinois! Can EMU keep him?
Chris Ilitch is HAPPY with the "progress" of the Toothless Tigers — despite 100+ losses and being the laughing stock of MLB?! 
Shades of Al Avila: looks like Gardy will be back next year — but why a contract extension NOW?
What? Dylan Larkin is NOT going to be the Wings' captain? Eli thinks he understands the reason.
Those stories, more Denny Tales plus Eli under attack in our Mailbag (!) and much more — right here.