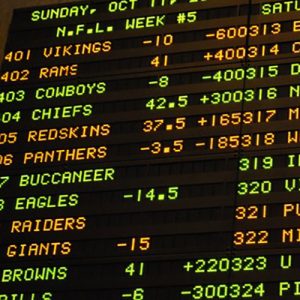 They Put The Point Spread And The Over-Under Right On The Screen
It's the latest No Filter Sports Podcast with Eli Zaret, Denny McLain and Bob Page.
Even Denny has now adopted Bob's moniker. HE'S finally had enough of the pathetic FL's too!
The Antonio Brown fiasco has ended — we think. Tom Brady wants to babysit him at his home! But would it work?
If Michigan has to go to double OT to beat Army at home, (GULP!) what's gonna happen AT Wisconsin in two weeks?
Big win for Michigan State over Western? Big DEAL says Bob, who utterly destroys his own alma mater — again!
Red Wings' goalie Jimmy Howard talks with Eli and Bob about his future.
The Toothless Tigers hit the 100 mark — losses, that is! Which "rebuild" is going better: the Tigers' or Wings'?
Dave Dombrowski won a World Series less than a year ago — and the idiotic Sawx fire him! Back to the Tigers now?!
The U.S. Open wrapped up with victories by Bianca Andreescu and Rafael Nadal, who Bob believes is better than Roger.
And both Denny AND Eli take a gambling BATH over the weekend! Those stories plus much more right here.