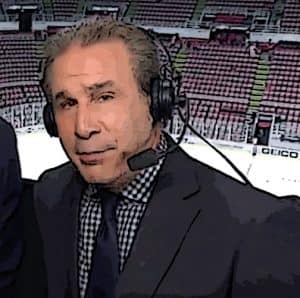 Life will never be the same. 
It's the latest No Filter Sports Podcast with Eli Zaret, Denny McLain and Bob Page.
TV voice of the Red Wings Ken Daniels joins us with a surprising prediction about the Wings' coming season!
He, Eli & Denny have one TRAGIC thing in common: each had a child die. They all open up about it.
It's another no-hitter for JV who joins other Al Avila give-aways now tearing it up in MLB.
Well, at least they both WON! Our recap of last weekend's Michigan and Michigan State games.
Among NFL roster cuts? Teez Tabor — still ANOTHER blown high draft pick by the FL's!
Bob asks if LeBron were drunk or high — or BOTH in his embarrassing "Taco Tuesday" rant. 
Ripping poor Coco Gauff to shreds? That's like ripping Santa Claus — yet Denny does it anyway!
We've got the weekly mailbag with YOUR comments & questions. Call us too at (760) 89-BALLS!
And two out of three college basketball coaches would just say NO to Trump. Those stories and more right here.