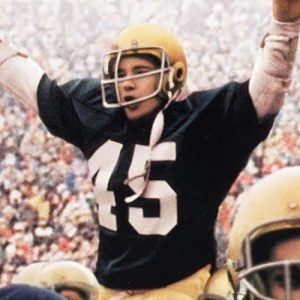 Ok, he had perseverance and all that stuff…
It's the latest No Filter Sports Podcast with Eli Zaret, Denny McLain and Bob Page.
Eli RIPS Rudy Ruettiger (nicely) as the former Notre Dame walk-on joins us to to talk — what else? — Hollywood and ND Football.
Bad enough that JV somehow LOST to the Toothless Tigers, worse that he embarrassed himself afterwards.
They're at it again! Ex-MLB stars with the same old, "Why, in MY day …" The MOST outspoken one will surprise you!
Uh, Denny, how did you give up so damn many home runs?!
Eli defends his use, and his many mentions here, of (gasp!) marijuana.
Bob asks what the hell WARP, +ERA, fWAR, rWAR, & DRA- are? He does NOT get an answer.
Eli asks whether NFL wideouts like AB, OBJ and many others are just naturally NUTS.
Those stories, more baseball and — HOW much to renovate a HOUSE? — right here!