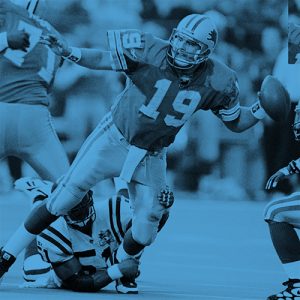 He's Smarter Than Most NFL Coaches.
It's the latest No Filter Sports Podcast with Eli Zaret, Denny McLain and Bob Page.
Former NFL quarterback Scott Mitchell has so many interesting things to say on the show that we can't even highlight just one or two! 
A common-sense solution to Brady and AB clashing with the NFL over their helmets? The league SHOULD have looked to the NHL.
Giants and former FL's wideout Golden Tate to sue over being suspended 4 games? For taking a fertility drug? 
Who says the "arrogant asses" are just SOME Michigan grads? Once AGAIN, THE Ohio State University bests the Wolverines!
Stealing signs — in the Little League World Series?! Denny's REALLY on his soapbox about THIS one!
You say you're sick and tired of the Toothless Tigers? We are too, so we'll TRY not to talk TOO much about them.
From our always-full mailbag: Mickey Lolich a GUEST on our show? Denny & Eli do some 'splainin'.
And Bob asks, " It's WHAT night — in WHERE?!" Denny, uh, explains that too.
Those stories, how you can "rate" our show and much more right here!