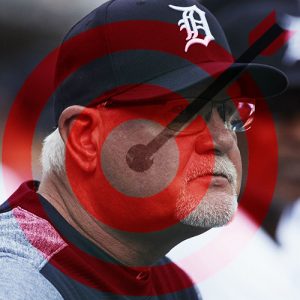 If they're quitting, it's the managers' fault.
It's the latest No Filter Sports Podcast with Eli Zaret, Denny McLain and Bob Page.
An NFL Strike?! TV Networks blacking out games now?! What a potential relief for fans of the FL's – and the Terrible Tigers!
With training camps now open, the boys riff on Zeke vs. Jerry, a longer season and new Lion Mike Daniels' amazing statement!
After somehow losing four straight to the Miserable Mariners, have the Tigers officially quit? Has Miggy? And is much of it Gardy's fault?
Part of it is surely Al Avila's – but is he a RACIST too? That's the allegation in a pathetic lawsuit just filed.
Denny talks pitching – and talks about Trevor Bauer's shameless "snap."
Eli talks about golf – uh, his OWN game. Bob on one pro sports owner who REALLY gets it.
Those stories and much more right here!