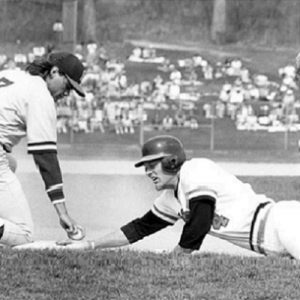 He was a hell of a college baseball player.
It's the latest No Filter Sports Podcast with Eli Zaret, Denny McLain and Bob Page.
"Incredible match!!!" "One for the ages!!!" So, did YOU watch FIVE HOURS of tennis Sunday? Uh, Denny didn't.
Tennis is HUGE, of course, just not as much in the U.S. Eli may surprise you with the list of the WORLD'S most popular sports.
Thank heaven for Drew Lane! On the day he joins us in-studio for the first time, Bob UN-joins us sporadically thanks to the idiots at his Spectrum Cable!
Oh boy! Any FL's fans still out there might get to see two MORE losses per year! We'll explain.
The great Bob Gibson diagnosed with pancreatic cancer. The boys tell stories about Gibby — and they're not all pleasant.
Excuse me, CB-WHAT oil? Eli tells us it is NOT a high-performance liquid for your Maserati.
Plus, the Open Championship, well, OPENS, domestic violence comes to the WOMEN of pro basketball and much more right here.