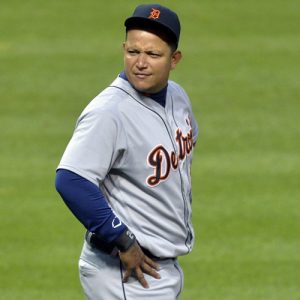 Some PC idiots out there interpret the somehow as racist?!
It's the latest No Filter Sports Podcast with Eli Zaret, Denny McLain and Bob Page.
Happy 4th of July! Going to the beach or a BBQ?  No? Then maybe you're taking part in a disgusting, mindless hot-dog-eating contest.
A new Twitter feud! Eli vs a Detroit News sportswriter — and a few unthinking fans have made it ugly!It's all part of the ongoing Miggy soap opera. What can the Tigers possibly do about or with him at this point?
The U.S. Women's Soccer Team ready for its gold medal showdown — but politics begins to overshadow the game.
Speaking of politics, Colin Kaepernick is baaack — and the boys aren't happy about the latest controversy he's causing.
Denny breaks bread — or at least dead animals — with Leon Spinks and receives praise from rock n' roll critic Susan Whitall.
And it'll be Dickie V Monday, BAY-bee, as Bob explains how college basketball's most famous mouth changed HIS very life. 
Those stories and more right here!