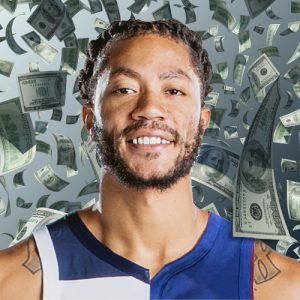 How the hell can a working person afford to take his or her family to an NBA game?
It's the latest No Filter Sports Podcast with Eli Zaret, Denny McLain and Bob Page.
NBA free agency madness! BILLIONS of $$$ committed in a matter of minutes! Excuse me, HOW much — for WHOM?!
The boys break it all down to date. The Nets may have made the huge news but were the Knicks the smart ones?
NHL free agency began Monday at noon with Panerin the prize. Will the Wings make a big splash? Uh, no.
The Yanks/Sawx London series was a big hit — literally. Fifty runs combined in two games? THAT'S more OH-fense than Brit football's seen the last two YEARS combined!
Even JACK is now ripping the pathetic Tigers — and Eli, Denny and Bob are REALLY ripping Miggy!
Unknown Nate Lashley wins the new Detroit PGA Tour stop, but did Denny have any idea what he was actually watching?
The U.S. Women's National Soccer Team gaining steam AND TV ratings. 
Plus, Denny goes to the dogs! And, oh yes, Eli wishes YOU a Happy Bobby Bonilla Day!