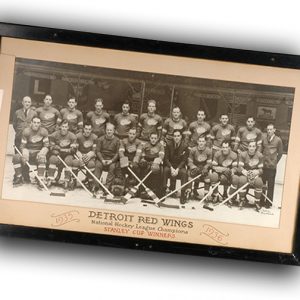 Will The Red Wings Ever Get back There?
It's the latest No Filter Sports Podcast with Eli Zaret, Denny McLain and Bob Page.
The St. Louis Blues capture their first Stanley Cup — after 52 years of trying!
Had the Bruins won instead, would DETROIT'S sports legacy have been at risk? "What a bull**** story!" sez Bob.
The Russian Five author Keith Gave joins the boys with the incredible story of how the Wings stole "The Ovs."
The NBA Finals have turned into a blame game about Kevin Durant's injury. Ah, second-guessing!
From our weekly mailbag, how many players ever charged the mound when Denny was pitching?
JV continues to light up MLB at age 36. Golly gee, Mr. Avila, think you could use him NOW?
The U.S. Open underway, controversy over the U.S. women's soccer team — and Tom Izzo as well?! 
It's all right here!