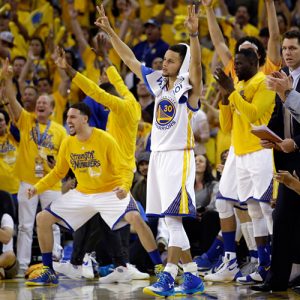 They Are Too Good For Everyone. 
It's the latest No Filter Sports Podcast with Eli Zaret, Denny McLain and Bob Page.
An 18-0 run?! Are the Warriors planning a "gentlemen's sweep?!" The boys explain.
Bob continues his lonely fight with Eli and Denny to TALK MORE ABOUT HAWKEY — EH?!
Has it REALLY come to this? Denny would now rather watch girls softball than the Tigers?
And why is it that so many young black guys are wearing those White Sox caps?
Andy Ruiz Jr pulls off a monster upset over Anthony Joshua. Bob says "who?!"
Where do the Wolverines turn now that RB Chris Evans has been suspended all year? 
Those stories, two NFL superstars make the WRONG first impression and more right here!