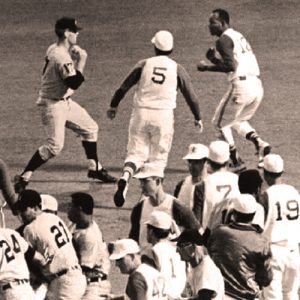 "Somebody threw a ball into the stands and injured a woman."
It's the latest No Filter Sports Podcast with Eli Zaret, Denny McLain and Bob Page
OMG! Eli's REALLY done it now!!! Will Denny and Bob suspend him from the show?!
Juwan Howard is IN at Michigan. What will it all mean immediately — and in five years?
The Ilitch family remains under fire for mishandling District Detroit. Is Chris Ilitch in over his head?
Magic versus — whom? — Rob Bleeping Pelinka? And WHO won that power struggle again?
"Gloria" propels the Blues to the Stanley Cup Finals. And don't say Bob didn't warn you about Dylan Larkin.
Tigers? UGH. The boys wanna talk about the '68 Tigers instead and The Big Trade that was never made.
Those stories and much more right here!