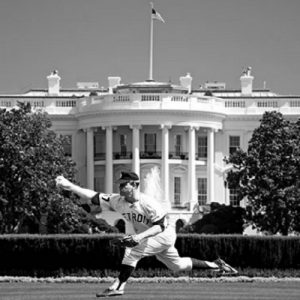 As far as the White House goes, it is awesome. It makes no difference who the president is. 
It's the latest No Filter Sports Podcast with Eli Zaret, Denny McLain and Bob Page.
The Tigers' Matt  Boyd looks like a keeper — but does mad scientist Avila ever keep anybody.
Remember Mike Fiers? Just one more guy Al sent packing. Fiers, uh, spun a no-no this week.
Some of the Sawx just say "no-NO" to President Trump — and Denny rips 'em a new one.
More mealy-mouthed derriere-kissing from the FL's front office.
The NBA Playoffs plod on with the sound of rims clanging — and drums pounding Kyrie out of Beantown.
A gourmet Thanksgiving feast in prison? That's what you got if your name was Denny McLain!
Plus, two big controversies on the PGA Tour, Bob rips back as a couple fans rip him — and much more right here!
Photo Credit: Vacclav/Shutterstock