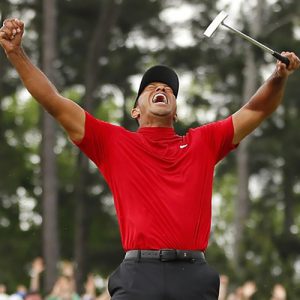 It's not a sports story, it's a cultural phenomenon.
It's the latest No Filter Sports Podcast with Eli Zaret, Denny McLain and Bob Page.
An amazing golf phenomenon, true, but Tiger Woods may be a bigger cultural phenomenon, as Eli explains.
And Denny says WHAT? His '68 Detroit Tigers were a better comeback story?!
The Pistons begin their playoff humiliation, even leaving the TNT guys rolling in the aisles.
Is Michigan State now becoming the butt of national ridicule? Perhaps — and Bob will tell you why.
How are the Tigers doing these days? One short quote from an ex-New York Knicks star says it all.
Those stories and much more coming right up!