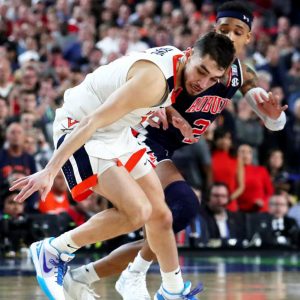 Michigan State runs into a buzz saw.
It's the latest No Filter Sports Podcast with Eli Zaret, Denny McLain and Bob Page.
Michigan State's out — but should Virginia be IN? 
The boys' take on that big no-call — and other blown calls in sports history.
With the NCAA title game Monday, should Duke have even been in the tourney? 
What did Coach K know and when did he know it?
Or should Zion Williamson's mother have been paid anyway? Should Zion?
A friend of Eli's thinks he has a workable plan to settle the issue — and end all the alleged cheating in college basketball.
The Tigers are in first place! But they still have to pass "The Eli Zaret Litmus Test." Bob explains.
The Pistons are hanging on to a playoff spot by a thread. Better off missing the postseason and getting into the lottery?
And who was better, Aaron — or Willie Mays, the man Denny burned in the 1966 All Star Game?
Those stories and much more right here!