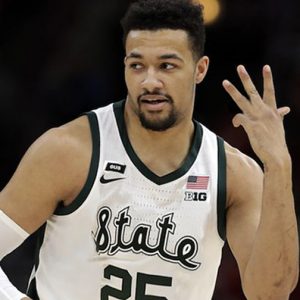 The game was rendered meaningless
It's the latest No Filter Sports Podcast with Eli Zaret, Denny McLain and Bob Page.
What a game! State bests Michigan again — but suffers anyway thanks to the biggest fraud team in college basketball.
Denny takes LeBron James to task with some very tough talk — and Bob takes Denny to task right back.
Undaunted, Denny then destroys Tim Tebow — and Bob and Eli pay Denny back in spades!
Shep and Gibby as the Tigers' new broadcast team? They may already have us missing Mario Impemba.
Racism and anti-semitism at sports events: how much should fans be allowed to say?
And a listener email actually suggests we're "too mean" to the Bleeping Lions. Boo hoo.
Those stories and much more next!